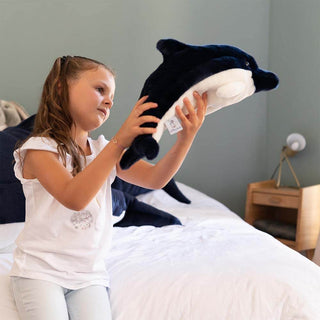 WITH OUR PLUSH ANIMALS
The sea comes to you!
Discover our collection of marine stuffed animals , and in particular the seal Arsène, the turtle Rosalie or even the dolphin Auguste . They all come in different sizes, ranging from a small cuddly toy that can be taken everywhere with you (30 cm) to a giant plush that can be used to decorate a bedroom or a playroom (130 - 200 cm).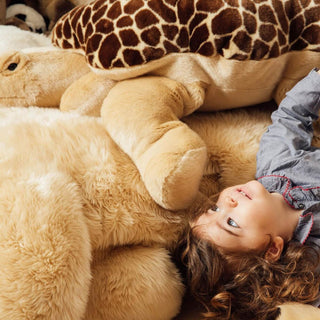 MORE THAN JUST TOYS
Designed as true works of art
Particular care has been taken in making our sea animal plushies .
Each one has been made with love by our seamstresses, using hand-cut and sewn fabric assemblies, and with constant attention to detail in order to bring each of the animals from La Pelucherie to life.
With their expressive faces, silky soft fur and intricately sculpted muscles from their stuffing, our plush sea animals are sure to impress.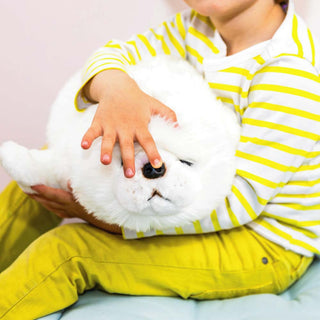 Easy to maintain
You will find that they are also extremely clean companions, which you will only need to rinse with water if your child takes them on too messy adventures!
Whether you want a toy for your child, a decorative element to brighten up a room, or a birth gift for a newborn, our stuffed animals will satisfy you. You can also have them come with a birth kit , accompanied by a personalized embroidered pouch.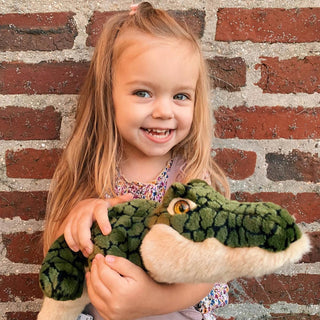 +115,000 satisfied customers
The ideal gift for young and old
Giant cuddly toy or small cuddly toy, birth gift or playmate, our sea cuddly toys will bring happiness and tenderness to your home!

And if you want a little diversity in your home, take the opportunity to consult our other collections of stuffed animals, allowing our marine animals to rub shoulders with our dogs , rabbits or felines !