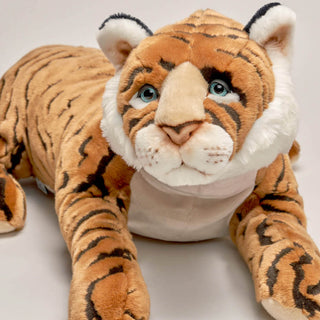 Hand sewn stuffed animals
Animals larger than life
Faithfully reproduced and designed by our designer, each of our soft toys is strikingly realistic and meticulously sewn in our Italian design workshop. All the details are studied there, one by one, with the purest respect for the chosen animal and with a constant concern for perfection.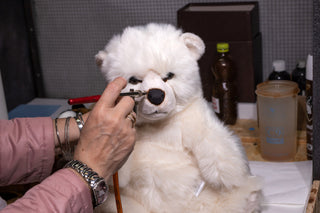 our stuffed animals
Designed as true works of art
Entirely hand-sewn (without mold), each plush is unique and requires great technical precision (up to 15 hours of work), a thoughtful choice of high-end materials and century-old know-how perfectly mastered by the historical seamstresses of our workshop. in Italy.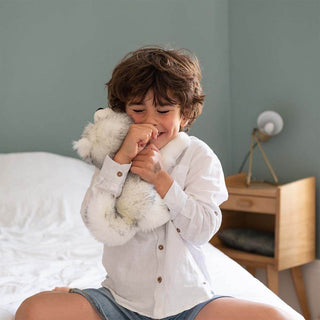 friends for life
Extremely easy to clean
A simple rinse with water is all it takes to clean our plushies from any adventures your kids might have taken them on.
Whether you want a birth gift for your newborn or a playmate for your child, you have a wide range of choices among our small stuffed animals and our giant stuffed animals , all able to brighten up the daily life of the most youth.