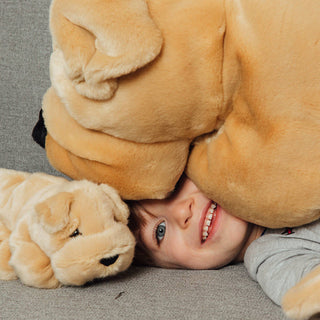 HAND-SEWN SOFT TOYS SINCE 1976
Animals larger than life
Faithfully reproduced and designed by our designer, each of our stuffed animals is strikingly realistic and meticulously sewn in our workshop. All the details are studied there, one by one, with the purest respect for the chosen animal and with a constant concern for perfection. By choosing a stuffed animal from la Pelucherie, you are sure to offer a friend for life!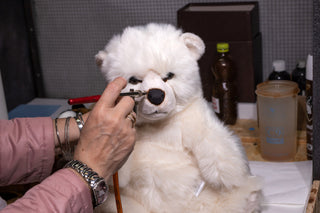 MORE THAN JUST TOYS
Designed as true works of art
With their soft fur, their silky hair, their unique expressions and their varied sizes, you can place one of our stuffed animals in a child's room, a relaxation area or a playroom.
Our stuffed animals are sewn with love by our Italian craftsmen, carrying out a real work of goldsmith on the fabric sewn and cut by hand, bringing their creation to life through the fine details of the face, the sculpture of the muscles or the movement of the limbs. .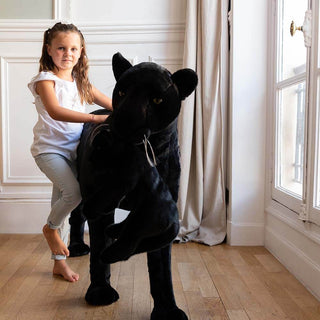 Easy to maintain
You will find that they are also extremely clean companions, which you will only need to rinse with water if your child takes them on too messy adventures!
Each of our plush bears, dogs, cats, rabbits or crocodiles can become a playmate for your child or a decorative object in their bedroom or living room.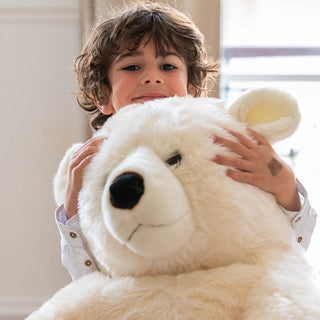 +115,000 SATISFIED CUSTOMERS
The ideal gift for young and old
Giant cuddly toy or small cuddly toy, birth gift or playmate, our cuddly toys will bring happiness and tenderness to your home!
Our customers are unanimous: they are the softest stuffed animals that their children have cuddled, cuddled and adored.