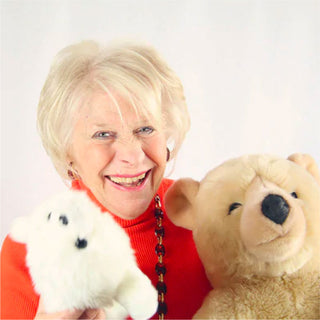 The adventure begins in 1976
In 1976, our grandmother created La Pelucherie. A veritable institution, his shop on the Champs-Elysées offered an enchanted world for young and old. Her stuffed animals, each more beautiful and softer than the other, were of an irreproachable quality.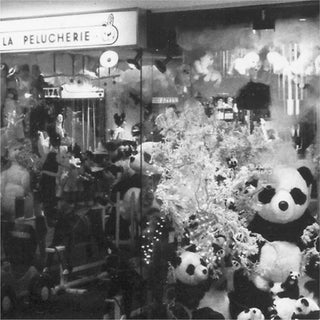 The Champs-Elysées Boutique
For nearly 30 years, it has inspired entire generations. Whether it was to buy a stuffed animal or simply to take a walk with the family, everyone ran to La Pelucherie.
Parisians, provincials, movie stars, La Pelucherie had no borders; according to the guestbook, you could even come across Sophie Marceau, Snoop Dog, Luc Besson or even Mickaël Jackson!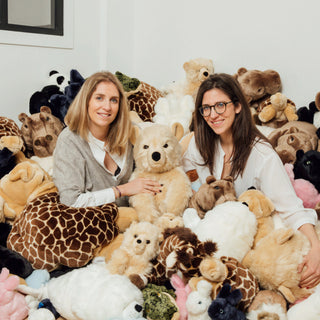 A passion transmitted...
We grew up surrounded by these stuffed animals! Every Wednesday afternoon, we spent time in the shop, playing the merchant! In 2007, at age 70, our grandmother decided to take time for herself... and we continued on our way.
But then, when we were in our thirties, we plunged back into soft toys: first with the first birth gifts for our mum friends, then when we ourselves became mums; we no longer found the beautiful soft toys that had rocked our childhood!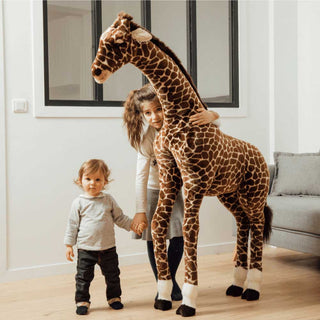 ...and 10 years later...
Plush is reborn!
In 2016, we launched! We made this crazy bet that we weren't the only ones to regret the stuffed animals of our childhood: quality stuffed animals, made with beautiful materials, according to real know-how and above all, a unique expression.
Today, we mainly sell online and we can deliver anywhere in France and even elsewhere, in 4 days.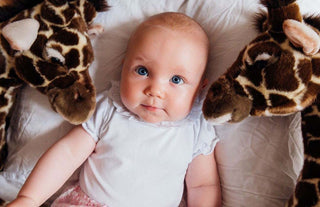 A plush for life
All our stuffed animals are made in the brand's historic workshop using the techniques and know-how of yesteryear. Since 2016, we have been living a wonderful dream. Because in addition to having relaunched the brand, we were able to revive the mythical animals from our grandmother's shop: My dog ​​Hector , My panther Zélie , My hippo Edgar or My giraffe Zoé ... They are all there, with the same details and the same precision in the look as before...

Our ambition is to give the plush its letters of nobility back. We want it to once again become the birth gift par excellence , the life companion of a child, the centerpiece in a room.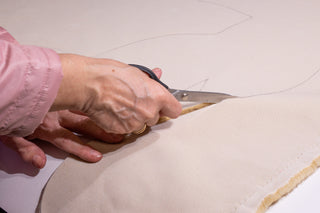 Made in Italy know-how
Our happy family with very soft hair is thought in France and designed in Italy . The seamstresses of the workshop spend precious time making each plush. Unique, sewn by hand, they each have their own expression underlined in pencil!
Each step of the process is carried out with the greatest care. From the design of the plush, to the choice of fabric or eyes, to the cutting and sewing of each piece of synthetic fur. All the fabrics, we caress them, compare them and choose them ourselves. The dream job! If the expertise of the seamstresses is important, attention and requirement are the key words.