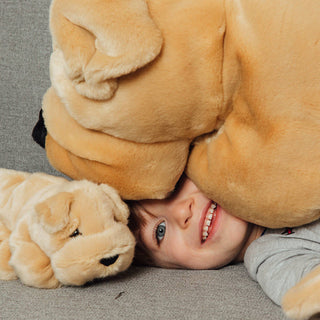 THE PLUSH
Adopt a stuffed dog for life!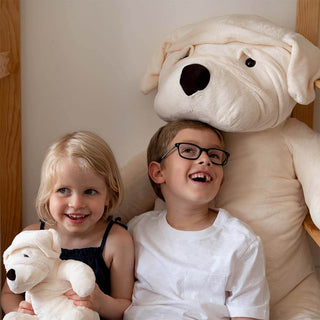 our stuffed dogs
Designed as true works of art
our Italian seamstresses have put their heart into every fold and every detail of the face to give life to a pooch who will always have affection to spare!
Whether you need them as a comforter, or as a decorative element, our stuffed dogs will find their place in your home .
The result speaks for itself: with their silky coat, their soft fur and their affectionate expression, our dog soft toys will be the ideal accessories for a playroom or a child's room.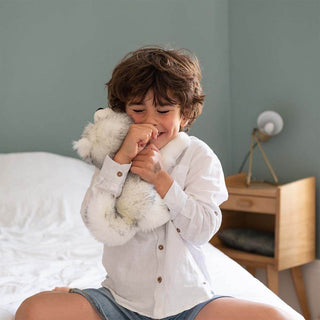 OUR DOGS WILL REVEAL
Extremely easy to clean
a simple rinse with water is enough for them to recover from the adventures in which your child could lead them.
Whether you want a birth gift for your newborn or a playmate for your child, you have a wide range of choices among our small stuffed animals and our giant stuffed animals , all able to brighten up the daily life of the most youth.
Finally, do not hesitate to look at our other collections of stuffed animals to see which animal will best accompany your dog. Feline , bear , cat ? The choice is yours!